We love building things with great people, and we love hearing about new ideas. Reach out to us and tell us about your project. We'll help you turn it into a reality.
We strive to provide transparent, quality and affordable website development and design. We do not believe in the one-size fits-all model and hence provide pricing based on the project and your vision for it.
At the same time we also understand the convenience of having reference pricing which would help in budgeting and cost analysis for the project.
In order to achieve this, we have added a bit of a twist to our pricing to keep things interesting! We have devised a cost calculator that would provide you with our competitor pricing. Based on this information, we can promise that our pricing would beat the reference pricing by a minimum of 15% upto 30%. See reference pricing below.
Economical
Pricing

for Everyone
Managed website services that we offer to both our existing clients and those who choose to retain our services in managing their already built websites!
Save 17% With Our Annual Plan
(2 months free)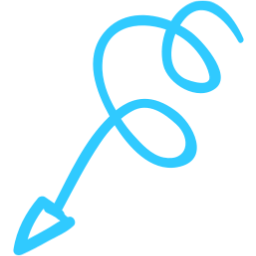 Major & Minor Software Release Updates
Hacked/Infected Website Remediation
Frequently

Asked Questions!
Find out answers to questions that we get most often
Do you offer hosting and domain services?
Absolutely! Although we're not a reseller, we provide hosting and domain services with all our web development projects.
Do you offer quarterly payment options for managed services?
We always strive to accomodate all our cleints and that means we are flexible in how we can structure the invoices for you. Mention your preference when first signing up and we're sure we'll be able to make it work!
Why do you not have specific amounts for website design pricing?
That is a fair question! The primary reason being that each project is different and every  client has a unique need. Hence, we can only provide a range instead of a fixed price.
Do you offer on-demand services?
We most certainly do! This includes one-off services such as conent update on your site, website hack cleanup, website maintainance and much more! Please reach out with your specific requirement and we'll be sure to assisst.
Do you extend any special pricing for non-profit organisations?
Absolutely! We always try to contribute to the good causes around us! If you're a non-profit, please send us a message or drop us an email with details about your project. Discounts vary depending on the project.
Do you offer any student discounts?
Absolutely! We understand being a student usually means getting projects off the ground on a tight budget.
Students get 50% off their first web design project or first full year of any ABNWorks managed service by signing up with their academic email address. Please send us a message or drop us an email and we can start working on your project right away!
Do you have a specific question?
Send us a message – we would love to hear from you!